Frank's House Party - 5th Annual
was held on April 15, 2016
Clarksdale, MS 38614
2016 Live Band included:
James Hall - Artemas LeSeur - Gladys Kyles
Robert Kimbrough - Joe "Iceman" Williams
Sugar Babies - Dave Dunavent
Lady Trucker - Dennis Moffett - Johnnie Lopez
I called Lady Gaga right after the Super Bowl,
but she didn't make it!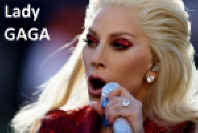 2016 Bluesman Award presented to musician Little Joe Ayers
by Becky, President of MojoRat LLC
Theme was MARDI GRAS
GREEN, GOLD, or PURPLE
colors and beads.
Good Food
Turkey Necks by Annie of Momma's Soul Food and Frank
Ribs & BBQ Chicken by
Sylvester Hoover of Greenwood, MS
Salads by Mary Hoover
caterer for the 2011 movie - "The Help"
2016 Friends and Guests
2015 Bluesman Award presented to musician C V Veal
by Becky, President of MojoRat LLC
2015 Friends and Guests
House Party People from prior years