RatPack people detest the conventional and
appreciate the exceptions of Human Nature.
We have a taste for the irreverent.
We live life in the open air.
We have love for another person.
We're somewhat detached from ambition,
however we have the courage to forge our own path.
We rescue people from the hum-drum of routine
and we are a fraternity/sorority based on scorn.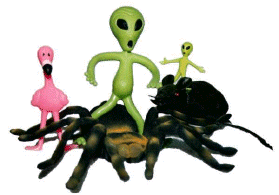 We're upbeat and we're up tempo. We sparkle with delight.
Our eyes twinkle because we're addicted to love.
We're odds defying and we go against the grain at times.
We're music lifers. We like Blues music because of its raw feelings,
but we don't have the blues. We go through life a little bit
on the edge, and we can't wait for tomorrow's adventure.
Each of us is an Original just as the RatPack Honorary
members are individual gems. We salute:

Edgar A. Poe b 1-19-1809 d 10-7-1849 Poet, Writer.
www.poemuseum.org www.eapoe.org
Poe's material is romantic, even though most people
today believe his body of work is morbid.
Born in Boston to gypsy like parents, he was an orphan at the age
of three. Raised by friends of his mother, Poe was an ex of University
of Virginia, West Point, US Army, Editor of Southern Literary in VA,
and an Editor in Philadelphia. He did drugs, was a drunk, and married
his 13 year old cousin, who died at age 24.
Poe became an important writer in his lifetime; however
Poe's choices ensured him a lifetime of poverty and he
died mysteriously at age of 40, after being found delirious on a
Baltimore street wearing someone else's clothes!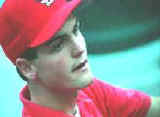 Timothy Joseph Forneris b 1976 Collinsville, IL, Son of Rita & Tony.
Groundskeeper, Law Student, and Philanthropist. On 9-16-1998, He gave
Mark McGwire's 62nd homerun baseball back to McGwire. The estimated
value of the ball was $1,000,000! Since returning the ball to McGwire,
Timothy J. was a Grand Marshall at a Disney World parade, met former
president Bill Clinton, was on the Dave Letterman Show, received free
a 1999 Cardinal-red minivan with plate #62, spoken to numerous schools
on how to do the right thing, and had a photo with McGwire hung in the
baseball Hall of Fame. Tim was admitted to the Illinois Bar on May 8, 2003
and has been employed with The Missouri Court of Appeals
since 2007. Oh, in 2009, he was still working with the ground crew at
the New Busch Stadium in St Louis.

Jesse 'The Body' Ventura b 7-15-1952 James George Janos
6'4" 245 lbs. Town Mayor, Author, Radio Host, TV Host, Navy Seal
1969-1973, Pro Wrestler, Actor, and former Governor of
Minnesota 1999 through 2002.
https://en.wikipedia.org/wiki/Jesse_Ventura

Marilyn Vos Savant AKA Marilyn Ann Mach
b 8-11-1946 St Louis, Missouri
World's Smartest Woman with an IQ of 228 recorded at age 10.
A drop out from Washington University in St Louis.
Is an author, playwright, and appears in a weekly column in
Parade Magazine. Insightful and precise answers to any question.
Marilyn vos Savant - Wikipedia

Married at age 16 and divorced at age 26. Married again and
divorced at age 35. Married Robert Jarvik (developer of the
Jarvik artificial heart) on August 23, 1987.

John F. Nash Jr. b 6-13-1928 Bluefield, WV d May 23, 2015
Died in New Jersey as a result of a Taxi crash along with his wife Alicia.
Paranoid Schizophrenic, Mathematical Genius, and Nobel Laureate.
A 2002 movie titled, "A Beautiful Mind" was based on a book
of the same name written by Sylvia Nasar.
John F. Nash Jr. - Biographical (nobelprize.org)
https://en.wikipedia.org/wiki/John_Forbes_Nash_Jr.
Timothy 'Speed' Levitch born July 9, 1970 Bronx NYC, NY
Dreamer, Homeless Person, Author, Tour Bus Guide,
and Featured Star of 1998 Movie-'The Cruise'.
Tim moved to Kansas City, MO in 2011.
Tim's belief is that life is a form of a freewheeling journey and
has a special exuberance for life shared by RatPack Members.
http://www.imdb.com/title/tt0150230/
https://en.wikipedia.org/wiki/Timothy_Levitch

"Steam Train" Maury b 6-3-1917 d 11-18-2006 Maurice W. Graham was
five-time King of the Hobo's, and also a Philosopher, Author, and Poet.
If you ain't got a 'bindle' or a walkin' stick, and your stuck in a
job etc., and you can't take time to catch a boxcar, then catch
Old Steam Train's book-'Tales of the Iron Road'. Written by Steam
Train himself and Robert J. Hemming and Published
by Paragon House in 1990.
Tommy 'The Last City Man' McMahon b 1905 d 12-18-2001 was a
Popular St Louis Bartender & Horseplayer. He was featured in an article
in the August-1969 Midwest Motorist Magazine. Mr. Tommy McMahon
didn't believe in owning cars or living in the burbs. He had trouble with his
1926 Whippet auto so he gave it away and was never bothered by another car.
CATCH US IF YOU CAN
As you browse through the photo gallery, you will see that RatPack People come
in all colors, shapes, sizes, and ages. A common thread is a 'Zest For Life'.
In other words, if there's some kind of fun going on - we're probably doing it.
As Shakespeare asked, "What's in a name?" Nico, Susie, Flash, Stella, Mecca, Fozzy,
and Dianimator are names that are in use by our members. Members pick a
new RatPack Name that they like or a name that might represent their
personality more appropriately than their given name. So it's up to you,
choose a new name, a new persona, and a new attitude.
We're all as happy as we choose to be.
At the end of the day, we all die, right?
Alas, Can't beat The Arrow of Time.
Copyright © 1998-2021 MojoRat LLC. All rights reserved.