The Bird Doctor of Leavenworth
b January 28, 1890 Seattle, WA - d November 11, 1963 Springfield, MO
buried on Nov. 25, 1963 in Masonic Cemetery in Metropolis, IL
Mother was Ann Elizabeth Jane McCartney (Stroud) b November 3, 1860 in Villa Ridge, IL
and died August 18 or 19, 1938 in Illinois. Buried in Masonic Cemetery in Metropolis, IL
Father was Benjamin Franklin Stroud born in 1858 in Indiana
and died in 1928 in Placerville, California.
Robert's father Ben was an abusive alcoholic and Robert left home at age 13 with only a
3rd grade education. On January 18, 1909, Stroud was working as a pimp in Juneau, Alaska
and shot and killed F.K. (Charlie) Von Dahmer for not paying Robert's girlfriend/prostitute
Kitty O'Brien. On August 23, 1909 Stroud was convicted of manslaughter and was given a
twelve year sentence at McNeil Island in Southern Puget Sound in the state of Washington.
Prisoner #1853-M arrived at McNeil Island on August 30, 1909 and frequently was in trouble.
After stabbing a fellow inmate, Stroud was transferred to the maximum security Leavenworth
Prison with 40 foot high walls and 40 foot walls below ground. Robert became prisoner #17431-L
on September 5, 1912. On March 26, 1916 Stroud stabbed to death prison guard Andrew F.
Turner in the Leavenworth, Kansas prison mess hall. Stroud later wrote that guard Turner
"took sick and died all of a sudden of heart trouble!" After several trials and appeals,
Robert was sentenced on June 28, 1918 to death by hanging. On May 10, 1920 President
Woodrow Wilson commuted the death sentence to Life-Without Parole as the result of
Stroud's mother's intervention and her pleading for clemency.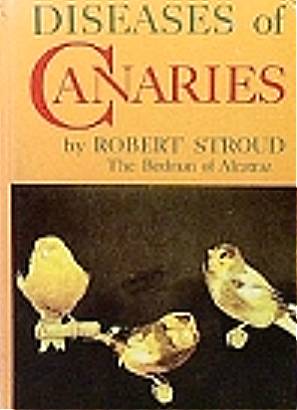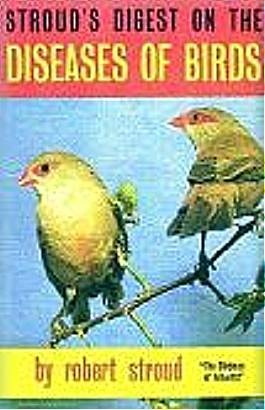 While at Leavenworth, and as a result of finding an injured bird, Stroud began caring
for and studying birds. Eventually, he was allowed to care for these birds in an adjoining
segregation cell. Stroud authored two books on canaries. Diseases of Canaries
was published in 1933 and Stroud's Digest on the Diseases of Birds was published in 1942.
He raised numerous birds in the cell area and he also did some research on medicines
that he developed for birds. Stroud was reported to have an IQ between 112 and 134 and
he was considered an expert on Canaries, in addition to other birds and even poultry.
An Indiana widow, Della May (or Mae?) Jones, was a canary enthusiast and moved to Kansas
to assist Stroud in his marketing efforts and the business of selling canaries.
In a failed effort to avoid being transferred from Leavenworth, Stroud and Jones claimed
that they were married as evidenced by a signed contract dated August 15, 1933.
After years of raising and studying birds, guards discovered that Stroud used some of the
equipment to make a still and was distilling booze.
In addition to the books concerning birds, Stroud also wrote two additional books.
He wrote Looking Outward: A History of the U.S. Prison System which covered the prison
system up to the 1930's. The second book is Stroud's autobiography titled Bobbye.
Both books were seized by The Bureau of Prisons in the late 1950's and neither book has ever
been published. Some 70+ years later, the books remain impounded by the courts. The writings
were reported to be an embarrassment to the prison system by describing guard brutality
and rampant sex escapades throughout the prison.
Because of his continuing disregard for rules, he was sent to Alcatraz and became prisoner
#594-AZ on December 19, 1942. The popular 1962 MGM movie Birdman of Alcatraz starring
Burt Lancaster as Robert Stroud was a fictional account, as Stroud was not allowed to have
any birds at Alcatraz. While the movie portrayed Robert as a kindly, caring, elderly
gentleman, Stroud more closely resembled a homicidal and suicidal maniac.
Because of his unruly nature, he spent most of his time in solitary confinement. Of his 54 years
in prison, Stroud served 42 of those years in segregation or solitary. Ill health caused a transfer
to the Medical Center for Federal Prisoners in Springfield, MO in 1959. Robert Stroud
died there in 1963 at the age of 73. Stroud ended up buried in Metropolis, IL next to
his mother as his mother's family was from the area.
You can contact me at

Back to "Events-Superman Days" page
Page added September 5, 2005