Goin' Down South to Otha's

Big Daddy and Frank
St Louis, MO
Labor Day - 2003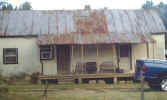 For five years we talked about going down South to catch Otha Turner and attend this
famous Labor Day picnic that's held just outside of Senatobia, Mississippi.
Something always came up and we never made it while Otha was alive. When we
became aware of the death of Otha & his daughter Bernice in February of 2003,
we decided that we were heading to Otha's place for the Labor Day Event no matter what.
We arrived at 3 P.M. on Friday August 29, 2003, just in time to watch Bill Ramsey prepare
goat for the BBQ grill and also to observe about 20 of the Turner family working on the
final preparations for the picnic. Within minutes of our arrival, we were made to feel
welcome by everyone that passed near us. The Turner Family Members were unfailingly
polite to these two first-time picnic goers from St. Louis. For two days we participated
in Southern hospitality, good friends, good food, good times, and good music. Big Daddy
did his thing by sitting in with the musicians and Frank did his thing by taking 150
pictures, some of which follow. Thanks to Bobbie & Rodney Turner and everyone else
that made us feel welcome and we hope to see you next year at Otha's Picnic.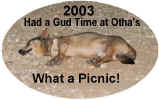 Otha'a dog Penny, tells the whole story!
POWER of the DRUMS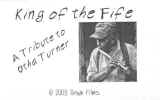 Back to "Events-Othar Turner Blues" page