Hoover's Grocery
Greenwood, MS 38930
Here's the most recent Hoover's Grocery, Kitchen, and Laundromat (Laundry Closed
in 2018) opened by Sylvester & Mary Hoover on March 6, 2009. This building is located
at 200 Young St and was formerly only a laundry while the original Grocery & Kitchen
operation was located just down the street at 214 Young. A major fire on September
15, 2007 forced the closing of the grocery & kitchen at 214 Young St. This store was
previously known as Truett Grocery and frequently visited by Robert Johnson.
Gloria's Birthday Party April-2009
CLICK HERE FOR PHOTOS of Hoover's at 607 Main St
The original Hoover's Grocery was at 214 Young St, in the Baptist Town area of
Greenwood, MS. The area is not well known unless you're a Blues fan. This area is better
known for hard times and Robert Johnson, the Legendary Bluesman that died there, had his
share of hard times. Born May 8, 1911 and died August 16, 1938 Robert spent much of his 27
years coming and going from this area of Mississippi.
Sylvester Hoover, current owner of the store frequented by Johnson in the 1930's, is known
as "The Keeper" of the Robert Johnson blues heritage. Sylvester has been a tireless
promoter of the Johnson history, myth, and legend. On August 16, 2001, the 63rd
anniversary of Johnson's death, Hoover participated in the dedication of a new tombstone at
Johnson's gravesite at Little Zion M. B. Church. Sylvester is a Deacon and on the Board at
this small church located on Money Road just North of Greenwood and is a contributor to the
preservation and promotion of the Blues in the Greenwood area.
Since the year 2000, Sylvester has organized several Blues music gigs on the very
land where Johnson frequently played within Baptist Town. A Robert Johnson tribute was
held during March-2004 that included Johnson's son, Claud, and Johnson's grandson, Steve.
After services at Little Zion Church, a special luncheon was held at Hoover's Store.
(CLICK HERE for SUMMARY)
In May-2004, a Robert Johnson birthday celebration was held and in June-2004,
two blues fans from France were married at the church.
If you find yourself in Baptist Town, be sure to visit the "Back in The Day"
Museum which opened Feb. 24, 2006. Mary & Sylvester Hoover operate the Museum
as a charitable organization to preserve the history and heritage of the area.
The Museum is located at 204 Young Street and there is no charge for admission.

CLICK HERE FOR MUSEUM PHOTOS

Other Greenwood, MS area items
The Mississippi Blues Commission erected two signs in Greenwood recognizing the historical
significance of the area. The first sign was erected AT 222 Howard Street in the downtown
area on December 11, 2006 to recognize the WGRM radio station. It was at this
station that BB King first played on the air. The second sign was erected in February-2007
at the Little Zion M.B. Church on Money Road at the burial site of Robert Johnson.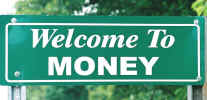 Back to "Joints-Hoover's Grocery" page
Copyright © 1998-2021 MojoRat LLC. All rights reserved.
Page added 7-5-2004