Derrick Thomas
Deric or Derick
b April 24, 1958 St Louis, MO
Back to "Derrick Thomas" on Musician Directory Page
Denise Thimes
b St Louis, MO

Back to "Denise Thimes" on Musician Directory Page
Damon "3D" Daniel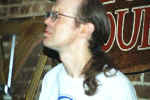 Back to "Damon 3D Daniel" on Musician Directory Page
Dan Yaeger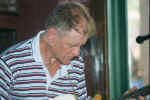 Back to "Dan Yaeger" on Musician Directory Page
Daniel 'Slick' Ballinger
b May 26, 1984 NC
Handy Award Winner 2007
Best New Artist Debut
Signed with OhBoy Records in 2004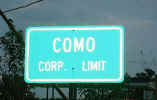 Downhome, lowdown, and soulful are fitting descriptions of this young
man's Blues. He started around the age of 15 in North Carolina, and at the
age of 18 Slick spent the summer with Otha Turner in Gravel Springs, MS picking
up more influence in roots, country, and raw blues. Despite being a young person,
he is an accomplished showman. In 2004, Slick won the Albert King
guitar award for the most promising guitarist at the IBC show in
Memphis, TN. In 2008, Reverend Slick resided in Como, MS. and
toured with Terry Harmonica Bean & Blind Mississippi Morris at times.
Back to "Daniel 'Slick' Ballinger" on Musician Directory Page
Franklin Eugene Koehl Jr
aka Danville Dan - Al Ferguson
b 3-8-1931 Washington D.C. d 01-21-2013 Dobson, NC
Dan was known as "The Singing Hobo" and also was a Navy Veteran.

Back to "Danville Dan" on Musician Directory Page
Darren Dortin - Double D
Back to "Darren Dortin" on Musician Directory Page
Danny Pace
Back to "Danny Pace" on Musician Directory Page
Darrell Nulisch
b September 14, 1952 - Dallas, TX

Back to "Darrell Nulisch" on Musician Directory Page
Copyright © 1998-2021 MojoRat LLC. All rights reserved.