2009 Otha Turner Picnic
Senatobia, MS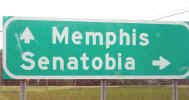 Otha Turner was honored with a Mississippi Blues Trail marker on Saturday August 8,2009.
The marker was dedicated in Como, MS at 11 A.M..Como Mayor Judy Sumner was pleased
that the Turner Family selected Como as the site for the marker. This is the 2nd Blues
Trail marker as Fred McDowell was honored on May 7,2009 in Como. The Como Homemakers
Club hosted the reception. A wonderful celebration for this Mississippi Blues Town.
Back to "Events-Othar Turner Blues" page